KRAVITZ DELICATESSEN A lasting Legacy
Established in 1939 as a neighborhood corner store, Kravitz Deli is now considered a Mahoning Valley
institution even as the legacy continues with a new family at the helm.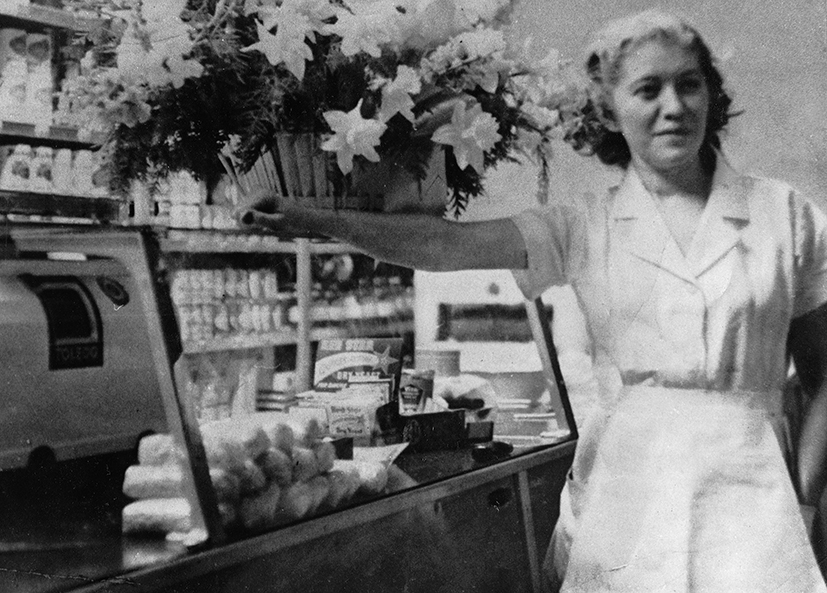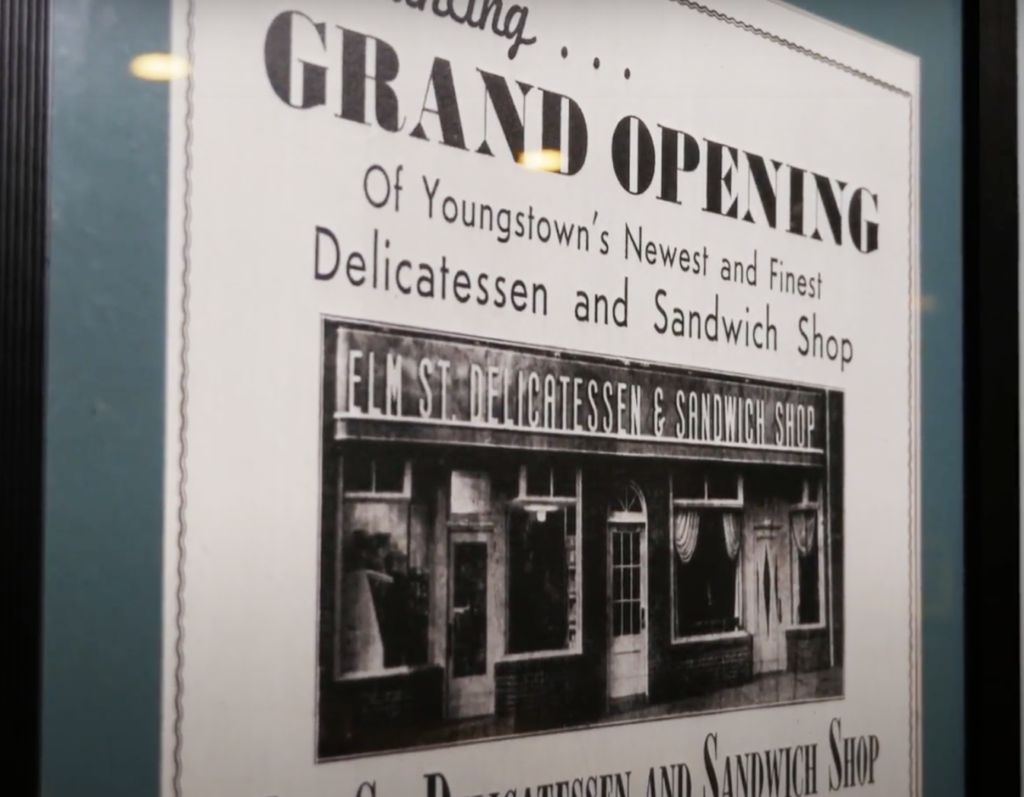 When Rose Kravitz opened her deli in 1939, the 22-year-old entrepreneur was focused on providing for her young family, not establishing a Youngstown institution. Having more courage than money, she and husband, Herbert, had to borrow money to make change for the first day of business at what was then called the Elm Street Delicatessen.  An immigrant from what is now Croatia at the age of 5, this charismatic business woman got through the early days by bartering work-for-food from the local businesses and craftsman.  A typical corner store of the era, the deli was a way for Rose to meet the specialty food needs of her Jewish neighbors, entice the others to become fans of her deli specialties and help her family work their way out of the Great Depression.  
At the age of 23, Rose wasn't thinking about her pioneering role as a Mahoning Valley female entrepreneur. She knew she needed to make a living while balancing the care of her often ill husband while still someday being able to raise a family. She took the expertise gained from working at the gourmet food department at McKelvey's Department store and applied it to the deli business.  To Rose it wasn't about running a business, it was about creating a lifestyle even if that meant working all hours of the day.
She had spent almost every day of her adult life at her deli, including up to five weeks before her death in 2011. 
As the Mahoning Valley evolved and Route 193 became the North-South central business corridor, Rose wanted to be a part of this new bustling Belmont Avenue business community. When Isaly's Dairy vacated its satellite location in the new Colonial Plaza in 1970, she jumped at the chance to move in. Now, more than 50 years later, Kravitz Deli is the oldest operating business on Belmont Avenue!
Rose's son, Jack Kravitz, joined the business in 1984 and took over sole ownership upon the death of his mother. Jack expanded the business by adding a second dining room and selling bagels wholesale.  In 2019, a second location opened at the Poland Library, and was later moved to the Garden Café at Fellows Riverside Gardens in MillCreek MetroPark.  
Of course all the Kravitz family worked in the business. Jack's wife Cythnia became the human resource manager and commodity buyer for Kravitz Bagels.  Their daughter Hannah worked as a server at the Liberty location, and their son Eli worked as a counterman in the Poland location.  Both kids later received PhDs and moved on to other cities.  Donia Foster Kravitz, Jack's sister, worked at the locations as a bookkeeper and as a cashier until Jack retired (more on that later).
Jack started catering at and became the exclusive kosher caterer to Temple El Emeth.  Catering expanded to the Poland Library and other venues throughout the region.  It soon became apparent that catering needed its own identity, and Inspired Catering was born in 2018 and became part of the Kravitz business portfolio.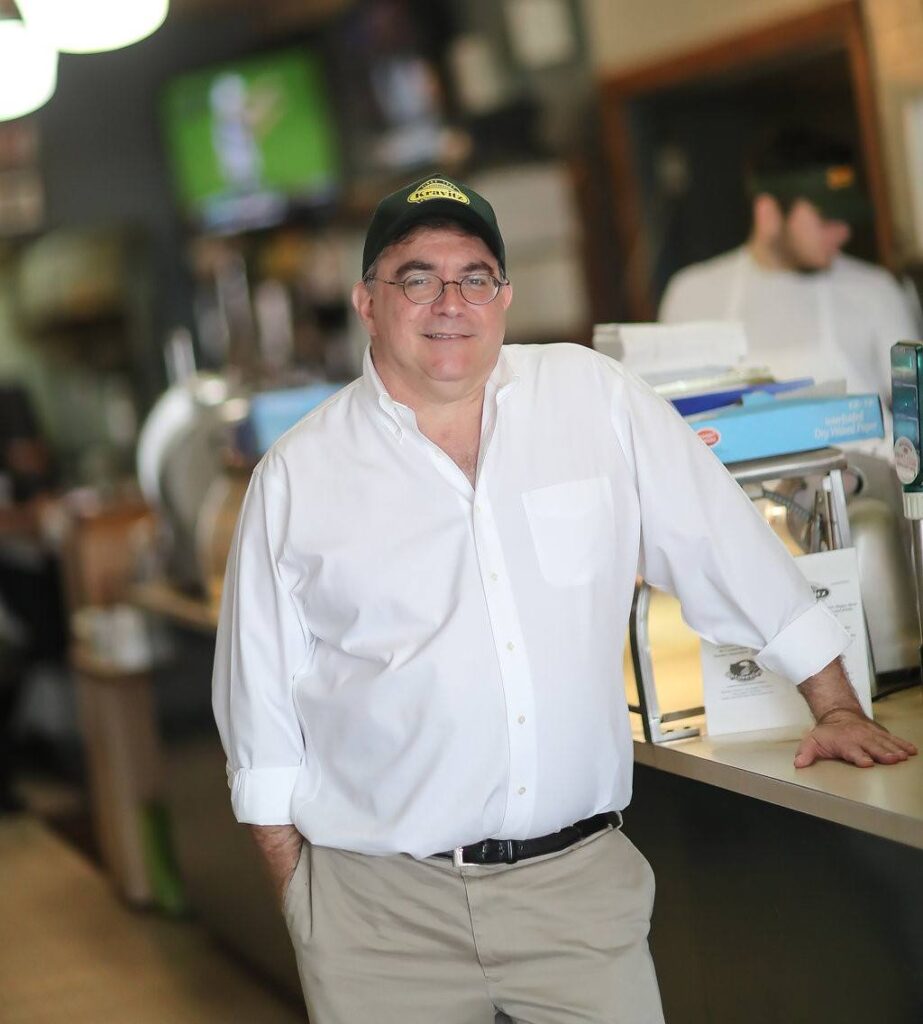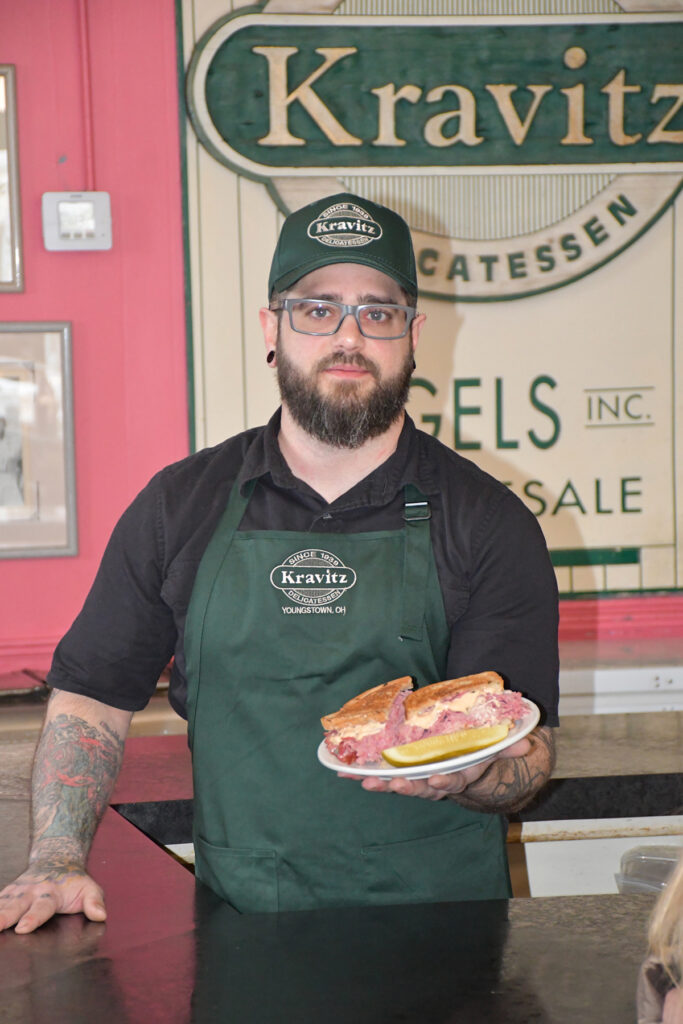 In April 2022, Kravitz surprised the community when he announced that he was ready to retire, but he had "run out of family" and wanted the business to continue with another family. That is when Matthew Rydarowicz stepped in and purchased the iconic deli, Garden Café and Inspired Catering businesses.
When asked why he felt they were a good choice, Kravitz said, "The Rydarowicz family is a close, large family (even living within blocks of each other in Hubbard!) that has been involved in this business for many years. I am happy that I could pass this on to another family and hope that it brings them as much joy and fulfillment as it has to the Kravitz Family."
Matthew Rydarowicz has been involved in food service as maintenance at Dairy Farmers of America and has worked part time at Kravitz Delicatessen and at many catering events. Matthew states, "Corned beef is my favorite deli meat, and it will be a pleasure to carry on the Kravitz tradition of corned beef, especially the Reubens."
He will join his mother, Patricia Rydarowicz, who has run Inspired Catering for the last decade and is the COO of Kravitz Delicatessen. Additionally, his sister, Brianna Rydarowicz will stay in the business and continue in her role as the manager of the Garden Café. Matthew is proud to say, "Kravitz started as a family business and will continue as a family business".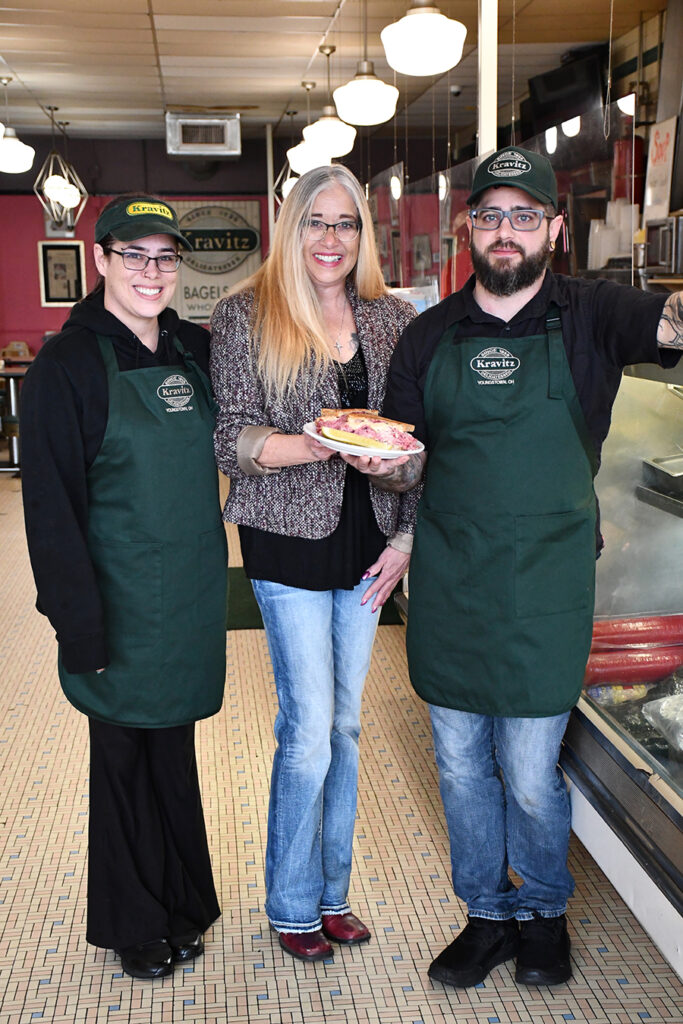 We look forward to seeing you very soon!