We bring a spirit of food, family, and fun to every occasion we host.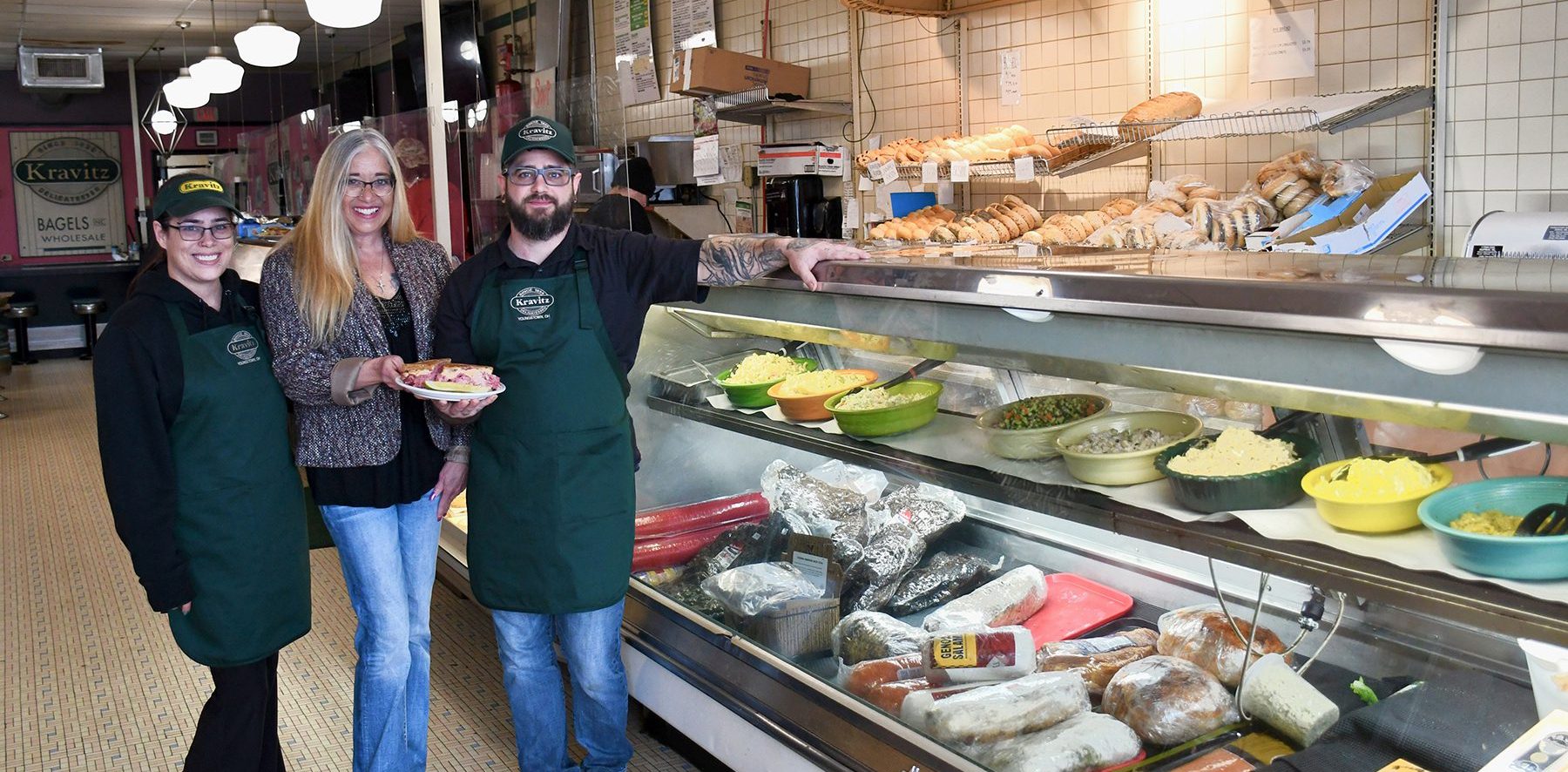 Rose Kravitz Bday & Jewish Food Fest
When Rose Kravitz opened our deli in 1939, the 22-year-old entrepreneur was focused on providing for her young family, not establishing a Mahoning Valley institution. But that is exactly what she did! To recognize this important legacy, we host this annual celebration featuring traditional Eastern European-Yiddish favorites for a one-week-only in her honor!  Popular items include the Kravitz Boiled Egg Bagel, Chicken Mish Mosh Soup, the Beef Tongue Challenge plus an expanded variety of Rose's signature pastry, the kipfel. Join us in celebrating a life well lived!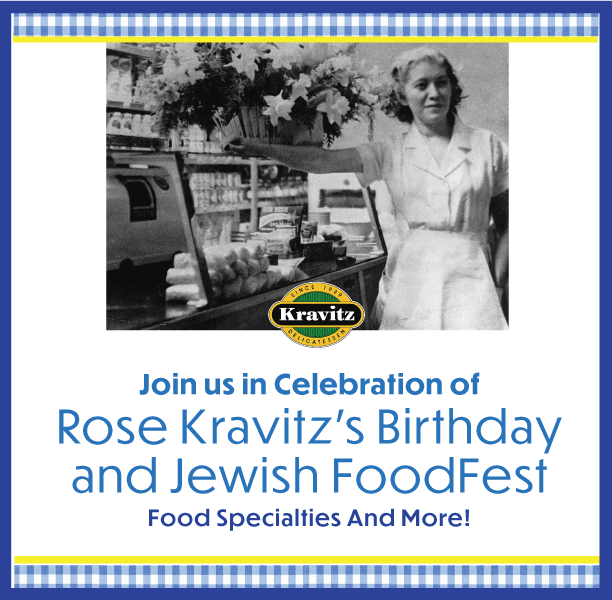 We embrace our Eastern European roots by celebrating Carnival season in a festive Polish fashion with our friends from PolishYoungstown Inc. Translated as Donuts, Dancing, and Draught, this Fat Tuesday celebration offers delicious donuts, live music, local royalty, and ethnic food specialties like our paczki slider! It is a happy, toe-tapping, game-playing, and give-away-filled day that has become a Mahoning Valley tradition!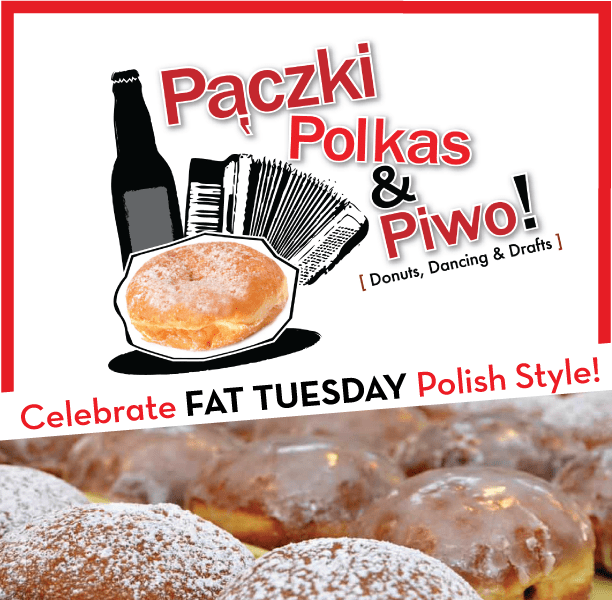 Corned beef has been a staple for us since we opened our doors. Every year we sell more than 40,000 pounds of the pickled, boiled beef briskets through our deli packages, sandwiches, famous Reubens, and deli trays. The Irish American celebrations this month give us the perfect time frame in which to honor this meat with a week of specials, parties, and revelry.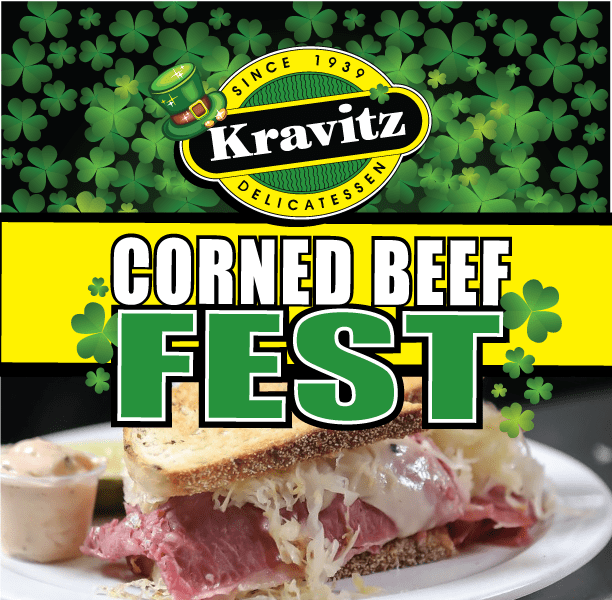 This national month-long showcase was created to bring renewed attention to the unique offerings of authentic delicatessens. An integral part of every Jewish community in the first half of the 20th century, these truly American businesses today are closing at a rapid rate. Locally, there were five delis during this heyday, and we are the only one left! Join us to explore the world of New York-style eateries or just nosh over the memories with melt-in-your-mouth deals on sliced meats, salads, and bakery items benefitting a local nonprofit organization.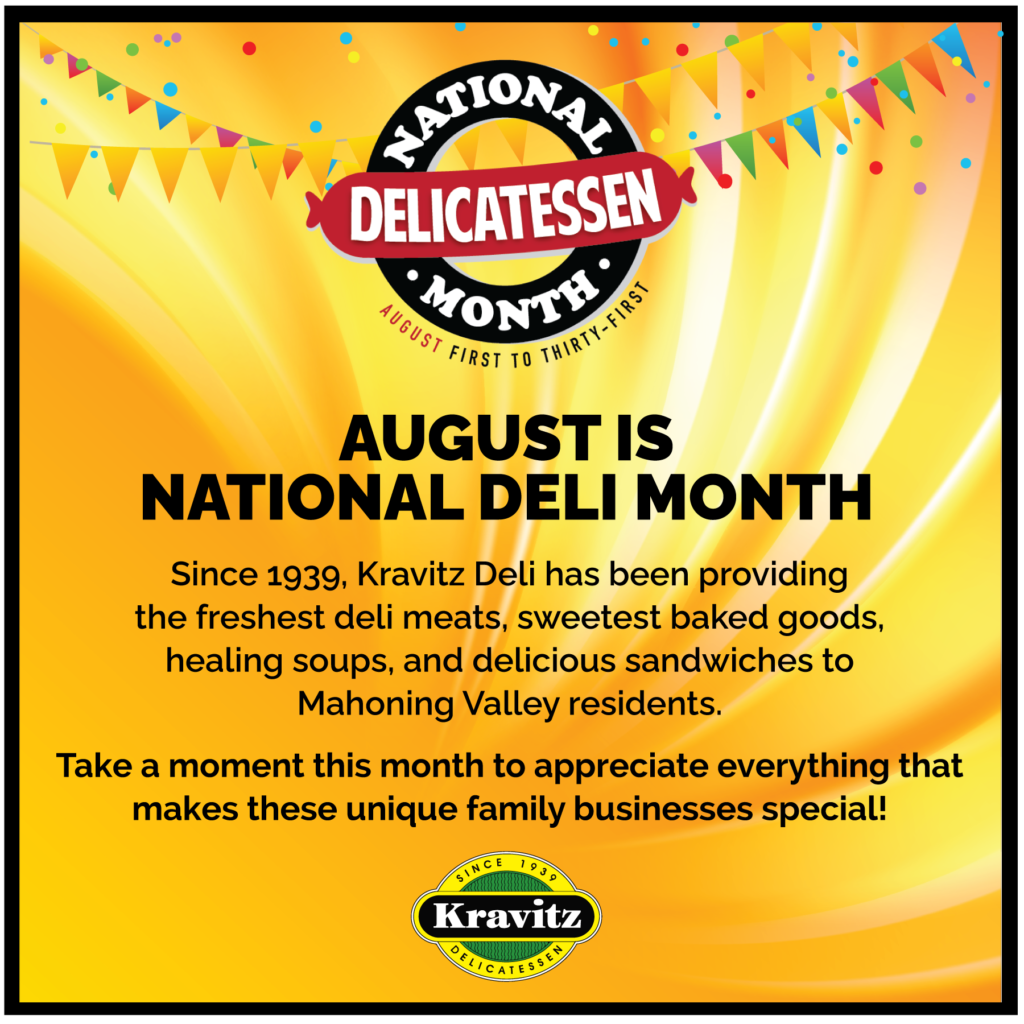 Usually stuffed with potatoes, vegetables, meat, and even fruit, these delicate dumplings have long been popular in Youngstown due to our large Slavic heritage population. PolishYoungstown joins us to celebrate their motherland's national dish with a variety of flavors, music, drinks, games, and much more! Of course, it wouldn't be Kravitz if there wasn't corned beef so, for one day only, we offer a REUBEN PIEROGI! Too many delicious options to decide? Don't worry – that's why we created the sampler!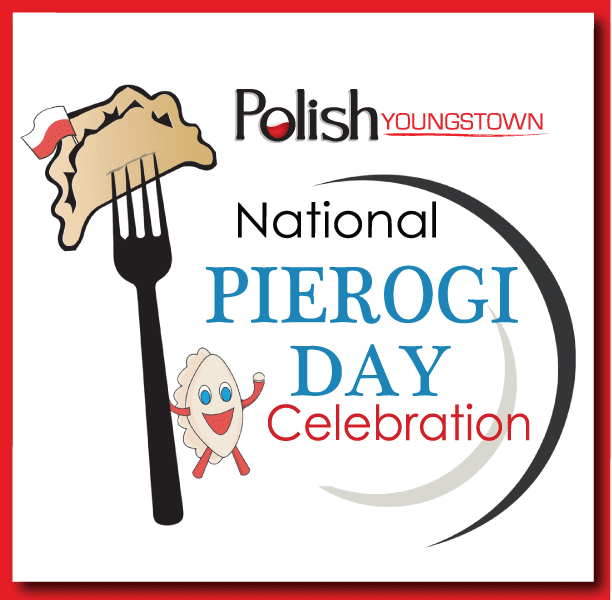 Everyone loves a good sandwich. But what is the difference between one that ties you over and one that makes you droll? Join us as we connect with other sandwich aficionados across the nation to celebrate our creation of consumable art. This festive event is known for its piled-high sandwich specials and also includes activities like the Build Your Own Rueben Contest. The big event is the NSD Sweepstakes where guests can enjoy a great sandwich, support a local nonprofit and be in a drawing to win a FREE Sandwich-A-Week for an entire year!